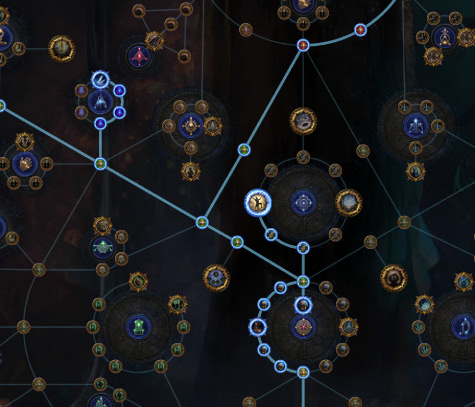 PoE Atlas Skill Tree builds and guides
The best Atlas guides and strategies for the 3.22 meta
PoE 3.22 Trial of the Ancestors optimized Atlas tree strategies and builds for league start, early mapping, endgame farming and boss slaying.
Atlas passive skill tree strategies for Path of Exile: Trial of the Ancestors (3.22)
The new Atlas passive skill tree introduced with the latest Path of Exile expansion, Siege of the Atlas, provides a new method for players to craft their own endgame experience by choosing and enhancing their favourite game mechanics, such as Delirium and Harbinger, and chasing their own strategies, such as boss killing or focussing on map sustain and progression.
There are many possible strategies with the new Atlas passive skill tree, but it's important to understand what's the best path for progressing early on, when to pick the best meta options, and finally when it's time to go for your favourite build.
Click on one of the boxes above to pick a PoE Atlas guide, or click on one of the following links:
---
How to obtain the Atlas passive skill points
There're 132 points ready to be unlocked by the players, here's a list on how to earn these Atlas passive skill points:
Obtaining the map completion bonus (tier 1 - 5 white maps need to be at least magic rarity, tier 6 - 10 yellow maps need to be at least rare rarity, and tier 11 - 16 red maps have to be both rare rarity and corrupted), which amounts to 117.

Kirac's quest rewards from defeating Pinnacle Bosses, such as The Maven and Uber Elder, for the first time. You get up to 4 points from these rewards.

The first 5 Maven's Invitations: The Atlas encounters and 6 from the endgame Maven's invitations, such as The Feared and The Forgotten.
---
Refunding the Atlas passive skill points
If you want to change your strategy, fix your Atlas skill tree or just want to respec some points, don't worry: there's a new currency item, Orb of Unmaking, which is easily obtainable from Kirac at the price of 2 Orb of Regret, aswell finding it as a random drop from enemies.